Chunkout for the Gameboy Color is the first GBC homebrew game to be produced, put on a cart and release out to the public. It is now available for sale over on the NintendoAge forums!
http://www.nintendoage.com/forum/messageview.cfm?StartRow=1&catid=6&threadid=39178
Thanks to everyone involved in getting this game to where it is, it's been a great project!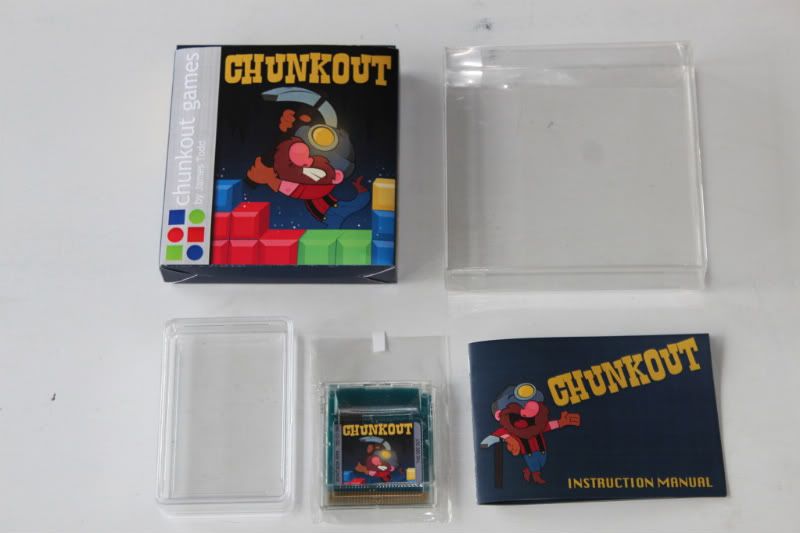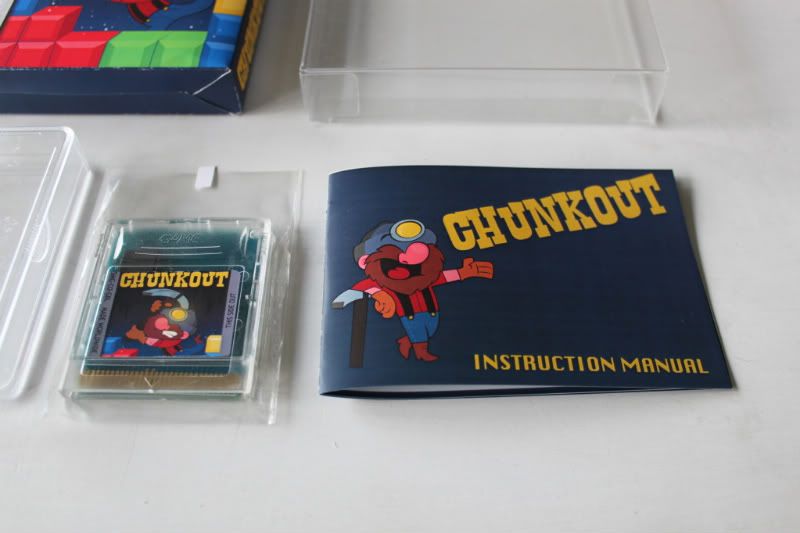 Justin Klingenmeyer has posted a great unboxing review of the game on youtube here:
http://www.youtube.com/watch?v=V1FnJ15gR2g&feature=youtu.be&a